Deprecated
: Non-static method T3Path::getPath() should not be called statically, assuming $this from incompatible context in
/home/sardarpa/public_html/plugins/system/jat3/core/template.php
on line
175
Deprecated
: Non-static method T3Path::getInstance() should not be called statically, assuming $this from incompatible context in
/home/sardarpa/public_html/plugins/system/jat3/core/path.php
on line
47
Deprecated
: Non-static method JRequest::getCmd() should not be called statically, assuming $this from incompatible context in
/home/sardarpa/public_html/plugins/system/jat3/core/template.php
on line
184
Deprecated
: Non-static method JRequest::getVar() should not be called statically, assuming $this from incompatible context in
/home/sardarpa/public_html/libraries/joomla/environment/request.php
on line
255
Deprecated
: Non-static method JRequest::_cleanVar() should not be called statically, assuming $this from incompatible context in
/home/sardarpa/public_html/libraries/joomla/environment/request.php
on line
151
Deprecated
: Non-static method JFilterInput::getInstance() should not be called statically, assuming $this from incompatible context in
/home/sardarpa/public_html/libraries/joomla/environment/request.php
on line
577
Deprecated
: Non-static method K2HelperPermissions::setPermissions() should not be called statically, assuming $this from incompatible context in
/home/sardarpa/public_html/components/com_k2/k2.php
on line
17
Deprecated
: Non-static method JComponentHelper::getParams() should not be called statically, assuming $this from incompatible context in
/home/sardarpa/public_html/components/com_k2/helpers/permissions.php
on line
17
Deprecated
: Non-static method JFactory::getUser() should not be called statically, assuming $this from incompatible context in
/home/sardarpa/public_html/components/com_k2/helpers/permissions.php
on line
18
Deprecated
: Non-static method JFactory::getSession() should not be called statically, assuming $this from incompatible context in
/home/sardarpa/public_html/libraries/joomla/factory.php
on line
163
Deprecated
: Non-static method K2HelperPermissions::checkPermissions() should not be called statically, assuming $this from incompatible context in
/home/sardarpa/public_html/components/com_k2/k2.php
on line
18
Deprecated
: Non-static method JRequest::getCmd() should not be called statically, assuming $this from incompatible context in
/home/sardarpa/public_html/components/com_k2/helpers/permissions.php
on line
129
Deprecated
: Non-static method JRequest::getVar() should not be called statically, assuming $this from incompatible context in
/home/sardarpa/public_html/libraries/joomla/environment/request.php
on line
255
Deprecated
: Non-static method JRequest::_cleanVar() should not be called statically, assuming $this from incompatible context in
/home/sardarpa/public_html/libraries/joomla/environment/request.php
on line
134
Deprecated
: Non-static method JFilterInput::getInstance() should not be called statically, assuming $this from incompatible context in
/home/sardarpa/public_html/libraries/joomla/environment/request.php
on line
577
Deprecated
: Non-static method JRequest::getWord() should not be called statically, assuming $this from incompatible context in
/home/sardarpa/public_html/components/com_k2/k2.php
on line
20
Deprecated
: Non-static method JRequest::getVar() should not be called statically, assuming $this from incompatible context in
/home/sardarpa/public_html/libraries/joomla/environment/request.php
on line
236
Deprecated
: Non-static method JRequest::_cleanVar() should not be called statically, assuming $this from incompatible context in
/home/sardarpa/public_html/libraries/joomla/environment/request.php
on line
134
Deprecated
: Non-static method JFilterInput::getInstance() should not be called statically, assuming $this from incompatible context in
/home/sardarpa/public_html/libraries/joomla/environment/request.php
on line
577
Deprecated
: Non-static method JFile::exists() should not be called statically, assuming $this from incompatible context in
/home/sardarpa/public_html/components/com_k2/k2.php
on line
24
Deprecated
: Non-static method JPath::clean() should not be called statically, assuming $this from incompatible context in
/home/sardarpa/public_html/libraries/joomla/filesystem/file.php
on line
375
Deprecated
: Non-static method JModel::addIncludePath() should not be called statically, assuming $this from incompatible context in
/home/sardarpa/public_html/libraries/joomla/application/component/controller.php
on line
382
Deprecated
: Non-static method JPath::clean() should not be called statically, assuming $this from incompatible context in
/home/sardarpa/public_html/libraries/joomla/application/component/model.php
on line
253
Deprecated
: Non-static method JRequest::getWord() should not be called statically, assuming $this from incompatible context in
/home/sardarpa/public_html/components/com_k2/k2.php
on line
28
Deprecated
: Non-static method JRequest::getVar() should not be called statically, assuming $this from incompatible context in
/home/sardarpa/public_html/libraries/joomla/environment/request.php
on line
236
Deprecated
: Non-static method JRequest::_cleanVar() should not be called statically, assuming $this from incompatible context in
/home/sardarpa/public_html/libraries/joomla/environment/request.php
on line
134
Deprecated
: Non-static method JFilterInput::getInstance() should not be called statically, assuming $this from incompatible context in
/home/sardarpa/public_html/libraries/joomla/environment/request.php
on line
577
Deprecated
: Non-static method JModel::getInstance() should not be called statically, assuming $this from incompatible context in
/home/sardarpa/public_html/libraries/joomla/application/component/controller.php
on line
592
Deprecated
: Non-static method JPath::find() should not be called statically, assuming $this from incompatible context in
/home/sardarpa/public_html/libraries/joomla/application/component/model.php
on line
112
Deprecated
: Non-static method JModel::addIncludePath() should not be called statically, assuming $this from incompatible context in
/home/sardarpa/public_html/libraries/joomla/application/component/model.php
on line
113
Deprecated
: Non-static method JModel::_createFileName() should not be called statically, assuming $this from incompatible context in
/home/sardarpa/public_html/libraries/joomla/application/component/model.php
on line
114
Deprecated
: Non-static method JTable::addIncludePath() should not be called statically, assuming $this from incompatible context in
/home/sardarpa/public_html/components/com_k2/models/item.php
on line
15
Deprecated
: Non-static method JFactory::getDBO() should not be called statically, assuming $this from incompatible context in
/home/sardarpa/public_html/libraries/joomla/application/component/model.php
on line
83
Deprecated
: Non-static method JTable::addIncludePath() should not be called statically, assuming $this from incompatible context in
/home/sardarpa/public_html/libraries/joomla/application/component/model.php
on line
268
Deprecated
: Non-static method JFactory::getApplication() should not be called statically, assuming $this from incompatible context in
/home/sardarpa/public_html/libraries/joomla/application/component/controller.php
on line
356
Deprecated
: Non-static method JMenu::getInstance() should not be called statically, assuming $this from incompatible context in
/home/sardarpa/public_html/libraries/joomla/application/application.php
on line
705
Deprecated
: Non-static method JError::isError() should not be called statically, assuming $this from incompatible context in
/home/sardarpa/public_html/libraries/joomla/application/application.php
on line
706
Deprecated
: Non-static method JRequest::getWord() should not be called statically, assuming $this from incompatible context in
/home/sardarpa/public_html/components/com_k2/controllers/itemlist.php
on line
21
Deprecated
: Non-static method JRequest::getVar() should not be called statically, assuming $this from incompatible context in
/home/sardarpa/public_html/libraries/joomla/environment/request.php
on line
236
Deprecated
: Non-static method JRequest::_cleanVar() should not be called statically, assuming $this from incompatible context in
/home/sardarpa/public_html/libraries/joomla/environment/request.php
on line
151
Deprecated
: Non-static method JFilterInput::getInstance() should not be called statically, assuming $this from incompatible context in
/home/sardarpa/public_html/libraries/joomla/environment/request.php
on line
577
Deprecated
: Non-static method JFactory::getDocument() should not be called statically, assuming $this from incompatible context in
/home/sardarpa/public_html/components/com_k2/controllers/itemlist.php
on line
22
Deprecated
: Non-static method JPath::find() should not be called statically, assuming $this from incompatible context in
/home/sardarpa/public_html/libraries/joomla/application/component/controller.php
on line
627
Deprecated
: Non-static method T3Common::detect() should not be called statically, assuming $this from incompatible context in
/home/sardarpa/public_html/plugins/system/jat3/core/joomla/view.php
on line
631
Deprecated
: Non-static method T3Path::path() should not be called statically, assuming $this from incompatible context in
/home/sardarpa/public_html/plugins/system/jat3/core/common.php
on line
53
Deprecated
: Non-static method T3Path::getPath() should not be called statically, assuming $this from incompatible context in
/home/sardarpa/public_html/plugins/system/jat3/core/joomla/view.php
on line
632
Deprecated
: Non-static method T3Path::getInstance() should not be called statically, assuming $this from incompatible context in
/home/sardarpa/public_html/plugins/system/jat3/core/path.php
on line
47
Deprecated
: Non-static method JURI::base() should not be called statically, assuming $this from incompatible context in
/home/sardarpa/public_html/plugins/system/jat3/core/joomla/view.php
on line
178
Deprecated
: Non-static method JFactory::getUser() should not be called statically, assuming $this from incompatible context in
/home/sardarpa/public_html/components/com_k2/controllers/itemlist.php
on line
26
Deprecated
: Non-static method JFactory::getSession() should not be called statically, assuming $this from incompatible context in
/home/sardarpa/public_html/libraries/joomla/factory.php
on line
163
Deprecated
: Non-static method JFactory::getDocument() should not be called statically, assuming $this from incompatible context in
/home/sardarpa/public_html/libraries/joomla/application/component/controller.php
on line
287
Deprecated
: Non-static method JRequest::getCmd() should not be called statically, assuming $this from incompatible context in
/home/sardarpa/public_html/libraries/joomla/application/component/controller.php
on line
290
Deprecated
: Non-static method JRequest::getVar() should not be called statically, assuming $this from incompatible context in
/home/sardarpa/public_html/libraries/joomla/environment/request.php
on line
255
Deprecated
: Non-static method JRequest::_cleanVar() should not be called statically, assuming $this from incompatible context in
/home/sardarpa/public_html/libraries/joomla/environment/request.php
on line
134
Deprecated
: Non-static method JFilterInput::getInstance() should not be called statically, assuming $this from incompatible context in
/home/sardarpa/public_html/libraries/joomla/environment/request.php
on line
577
Deprecated
: Non-static method JRequest::getCmd() should not be called statically, assuming $this from incompatible context in
/home/sardarpa/public_html/libraries/joomla/application/component/controller.php
on line
291
Deprecated
: Non-static method JRequest::getVar() should not be called statically, assuming $this from incompatible context in
/home/sardarpa/public_html/libraries/joomla/environment/request.php
on line
255
Deprecated
: Non-static method JRequest::_cleanVar() should not be called statically, assuming $this from incompatible context in
/home/sardarpa/public_html/libraries/joomla/environment/request.php
on line
151
Deprecated
: Non-static method JFilterInput::getInstance() should not be called statically, assuming $this from incompatible context in
/home/sardarpa/public_html/libraries/joomla/environment/request.php
on line
577
Deprecated
: Non-static method JModel::getInstance() should not be called statically, assuming $this from incompatible context in
/home/sardarpa/public_html/libraries/joomla/application/component/controller.php
on line
592
Deprecated
: Non-static method JPath::find() should not be called statically, assuming $this from incompatible context in
/home/sardarpa/public_html/libraries/joomla/application/component/model.php
on line
112
Deprecated
: Non-static method JModel::addIncludePath() should not be called statically, assuming $this from incompatible context in
/home/sardarpa/public_html/libraries/joomla/application/component/model.php
on line
113
Deprecated
: Non-static method JModel::_createFileName() should not be called statically, assuming $this from incompatible context in
/home/sardarpa/public_html/libraries/joomla/application/component/model.php
on line
114
Deprecated
: Non-static method JTable::addIncludePath() should not be called statically, assuming $this from incompatible context in
/home/sardarpa/public_html/components/com_k2/models/itemlist.php
on line
15
Deprecated
: Non-static method JFactory::getDBO() should not be called statically, assuming $this from incompatible context in
/home/sardarpa/public_html/libraries/joomla/application/component/model.php
on line
83
Deprecated
: Non-static method JTable::addIncludePath() should not be called statically, assuming $this from incompatible context in
/home/sardarpa/public_html/libraries/joomla/application/component/model.php
on line
268
Deprecated
: Non-static method JFactory::getApplication() should not be called statically, assuming $this from incompatible context in
/home/sardarpa/public_html/libraries/joomla/application/component/controller.php
on line
356
Deprecated
: Non-static method JMenu::getInstance() should not be called statically, assuming $this from incompatible context in
/home/sardarpa/public_html/libraries/joomla/application/application.php
on line
705
Deprecated
: Non-static method JError::isError() should not be called statically, assuming $this from incompatible context in
/home/sardarpa/public_html/libraries/joomla/application/application.php
on line
706
Deprecated
: Non-static method JFactory::getCache() should not be called statically, assuming $this from incompatible context in
/home/sardarpa/public_html/libraries/joomla/application/component/controller.php
on line
307
Deprecated
: Non-static method JFactory::getConfig() should not be called statically, assuming $this from incompatible context in
/home/sardarpa/public_html/libraries/joomla/factory.php
on line
192
Deprecated
: Non-static method JCache::getInstance() should not be called statically, assuming $this from incompatible context in
/home/sardarpa/public_html/libraries/joomla/factory.php
on line
208
Deprecated
: Non-static method JRequest::getCmd() should not be called statically, assuming $this from incompatible context in
/home/sardarpa/public_html/libraries/joomla/cache/cache.php
on line
87
Deprecated
: Non-static method JRequest::getVar() should not be called statically, assuming $this from incompatible context in
/home/sardarpa/public_html/libraries/joomla/environment/request.php
on line
255
Deprecated
: Non-static method JRequest::_cleanVar() should not be called statically, assuming $this from incompatible context in
/home/sardarpa/public_html/libraries/joomla/environment/request.php
on line
151
Deprecated
: Non-static method JFilterInput::getInstance() should not be called statically, assuming $this from incompatible context in
/home/sardarpa/public_html/libraries/joomla/environment/request.php
on line
577
Deprecated
: Non-static method JRequest::getURI() should not be called statically, assuming $this from incompatible context in
/home/sardarpa/public_html/libraries/joomla/cache/handler/view.php
on line
148
Deprecated
: Non-static method JFactory::getURI() should not be called statically, assuming $this from incompatible context in
/home/sardarpa/public_html/libraries/joomla/environment/request.php
on line
51
Deprecated
: Non-static method JURI::getInstance() should not be called statically, assuming $this from incompatible context in
/home/sardarpa/public_html/libraries/joomla/factory.php
on line
403
Deprecated
: Non-static method JCacheStorage::getInstance() should not be called statically, assuming $this from incompatible context in
/home/sardarpa/public_html/libraries/joomla/cache/cache.php
on line
313
Deprecated
: Non-static method JFactory::getConfig() should not be called statically, assuming $this from incompatible context in
/home/sardarpa/public_html/libraries/joomla/cache/storage/file.php
on line
37
Deprecated
: Non-static method JError::isError() should not be called statically, assuming $this from incompatible context in
/home/sardarpa/public_html/libraries/joomla/cache/cache.php
on line
206
Deprecated
: Non-static method JFactory::getDocument() should not be called statically, assuming $this from incompatible context in
/home/sardarpa/public_html/libraries/joomla/cache/handler/view.php
on line
85
Deprecated
: Non-static method JFactory::getApplication() should not be called statically, assuming $this from incompatible context in
/home/sardarpa/public_html/components/com_k2/views/itemlist/view.html.php
on line
19
Deprecated
: Non-static method JComponentHelper::getParams() should not be called statically, assuming $this from incompatible context in
/home/sardarpa/public_html/components/com_k2/views/itemlist/view.html.php
on line
20
Deprecated
: Non-static method JRequest::getInt() should not be called statically, assuming $this from incompatible context in
/home/sardarpa/public_html/components/com_k2/views/itemlist/view.html.php
on line
22
Deprecated
: Non-static method JRequest::getVar() should not be called statically, assuming $this from incompatible context in
/home/sardarpa/public_html/libraries/joomla/environment/request.php
on line
179
Deprecated
: Non-static method JRequest::_cleanVar() should not be called statically, assuming $this from incompatible context in
/home/sardarpa/public_html/libraries/joomla/environment/request.php
on line
151
Deprecated
: Non-static method JFilterInput::getInstance() should not be called statically, assuming $this from incompatible context in
/home/sardarpa/public_html/libraries/joomla/environment/request.php
on line
577
Deprecated
: Non-static method JRequest::getWord() should not be called statically, assuming $this from incompatible context in
/home/sardarpa/public_html/components/com_k2/views/itemlist/view.html.php
on line
23
Deprecated
: Non-static method JRequest::getVar() should not be called statically, assuming $this from incompatible context in
/home/sardarpa/public_html/libraries/joomla/environment/request.php
on line
236
Deprecated
: Non-static method JRequest::_cleanVar() should not be called statically, assuming $this from incompatible context in
/home/sardarpa/public_html/libraries/joomla/environment/request.php
on line
134
Deprecated
: Non-static method JFilterInput::getInstance() should not be called statically, assuming $this from incompatible context in
/home/sardarpa/public_html/libraries/joomla/environment/request.php
on line
577
Deprecated
: Non-static method JRequest::getWord() should not be called statically, assuming $this from incompatible context in
/home/sardarpa/public_html/components/com_k2/views/itemlist/view.html.php
on line
24
Deprecated
: Non-static method JRequest::getVar() should not be called statically, assuming $this from incompatible context in
/home/sardarpa/public_html/libraries/joomla/environment/request.php
on line
236
Deprecated
: Non-static method JRequest::_cleanVar() should not be called statically, assuming $this from incompatible context in
/home/sardarpa/public_html/libraries/joomla/environment/request.php
on line
134
Deprecated
: Non-static method JFilterInput::getInstance() should not be called statically, assuming $this from incompatible context in
/home/sardarpa/public_html/libraries/joomla/environment/request.php
on line
577
Deprecated
: Non-static method K2HelperPermissions::canAddItem() should not be called statically, assuming $this from incompatible context in
/home/sardarpa/public_html/components/com_k2/views/itemlist/view.html.php
on line
27
Deprecated
: Non-static method JFactory::getUser() should not be called statically, assuming $this from incompatible context in
/home/sardarpa/public_html/components/com_k2/helpers/permissions.php
on line
250
Deprecated
: Non-static method JFactory::getSession() should not be called statically, assuming $this from incompatible context in
/home/sardarpa/public_html/libraries/joomla/factory.php
on line
163
Deprecated
: Non-static method JFactory::getACL() should not be called statically, assuming $this from incompatible context in
/home/sardarpa/public_html/libraries/joomla/user/user.php
on line
260
Deprecated
: Non-static method JFactory::_createACL() should not be called statically, assuming $this from incompatible context in
/home/sardarpa/public_html/libraries/joomla/factory.php
on line
227
Deprecated
: Non-static method JFactory::getDBO() should not be called statically, assuming $this from incompatible context in
/home/sardarpa/public_html/libraries/joomla/factory.php
on line
527
Deprecated
: Non-static method JFactory::getDBO() should not be called statically, assuming $this from incompatible context in
/home/sardarpa/public_html/components/com_k2/helpers/permissions.php
on line
255
Deprecated
: Non-static method JFactory::getACL() should not be called statically, assuming $this from incompatible context in
/home/sardarpa/public_html/libraries/joomla/user/user.php
on line
260
Deprecated
: Non-static method JRequest::getInt() should not be called statically, assuming $this from incompatible context in
/home/sardarpa/public_html/components/com_k2/views/itemlist/view.html.php
on line
130
Deprecated
: Non-static method JRequest::getVar() should not be called statically, assuming $this from incompatible context in
/home/sardarpa/public_html/libraries/joomla/environment/request.php
on line
179
Deprecated
: Non-static method JRequest::_cleanVar() should not be called statically, assuming $this from incompatible context in
/home/sardarpa/public_html/libraries/joomla/environment/request.php
on line
134
Deprecated
: Non-static method JFilterInput::getInstance() should not be called statically, assuming $this from incompatible context in
/home/sardarpa/public_html/libraries/joomla/environment/request.php
on line
577
Deprecated
: Non-static method JFactory::getUser() should not be called statically, assuming $this from incompatible context in
/home/sardarpa/public_html/components/com_k2/views/itemlist/view.html.php
on line
131
Deprecated
: Non-static method JUser::getInstance() should not be called statically, assuming $this from incompatible context in
/home/sardarpa/public_html/libraries/joomla/factory.php
on line
171
Deprecated
: Non-static method JTable::getInstance() should not be called statically, assuming $this from incompatible context in
/home/sardarpa/public_html/libraries/joomla/user/user.php
on line
366
Deprecated
: Non-static method JPath::find() should not be called statically, assuming $this from incompatible context in
/home/sardarpa/public_html/libraries/joomla/database/table.php
on line
91
Deprecated
: Non-static method JTable::addIncludePath() should not be called statically, assuming $this from incompatible context in
/home/sardarpa/public_html/libraries/joomla/database/table.php
on line
91
Deprecated
: Non-static method JFactory::getDBO() should not be called statically, assuming $this from incompatible context in
/home/sardarpa/public_html/libraries/joomla/database/table.php
on line
112
Deprecated
: Non-static method JRegistryFormat::getInstance() should not be called statically, assuming $this from incompatible context in
/home/sardarpa/public_html/libraries/joomla/registry/registry.php
on line
373
Deprecated
: Non-static method JFilterInput::clean() should not be called statically, assuming $this from incompatible context in
/home/sardarpa/public_html/libraries/joomla/registry/format.php
on line
45
Deprecated
: Non-static method JFactory::getDBO() should not be called statically, assuming $this from incompatible context in
/home/sardarpa/public_html/components/com_k2/models/itemlist.php
on line
560
Deprecated
: Non-static method JRequest::getInt() should not be called statically, assuming $this from incompatible context in
/home/sardarpa/public_html/components/com_k2/models/itemlist.php
on line
562
Deprecated
: Non-static method JRequest::getVar() should not be called statically, assuming $this from incompatible context in
/home/sardarpa/public_html/libraries/joomla/environment/request.php
on line
179
Deprecated
: Non-static method JRequest::_cleanVar() should not be called statically, assuming $this from incompatible context in
/home/sardarpa/public_html/libraries/joomla/environment/request.php
on line
134
Deprecated
: Non-static method JFilterInput::getInstance() should not be called statically, assuming $this from incompatible context in
/home/sardarpa/public_html/libraries/joomla/environment/request.php
on line
577
Deprecated
: Non-static method K2HelperUtilities::getAvatar() should not be called statically, assuming $this from incompatible context in
/home/sardarpa/public_html/components/com_k2/views/itemlist/view.html.php
on line
142
Deprecated
: Non-static method JComponentHelper::getParams() should not be called statically, assuming $this from incompatible context in
/home/sardarpa/public_html/components/com_k2/helpers/utilities.php
on line
19
Deprecated
: Non-static method JFactory::getDBO() should not be called statically, assuming $this from incompatible context in
/home/sardarpa/public_html/components/com_k2/helpers/utilities.php
on line
41
Deprecated
: Non-static method JURI::root() should not be called statically, assuming $this from incompatible context in
/home/sardarpa/public_html/components/com_k2/helpers/utilities.php
on line
47
Deprecated
: Non-static method JDispatcher::getInstance() should not be called statically, assuming $this from incompatible context in
/home/sardarpa/public_html/components/com_k2/views/itemlist/view.html.php
on line
148
Deprecated
: Non-static method JPluginHelper::importPlugin() should not be called statically, assuming $this from incompatible context in
/home/sardarpa/public_html/components/com_k2/views/itemlist/view.html.php
on line
149
Deprecated
: Non-static method JPluginHelper::_load() should not be called statically, assuming $this from incompatible context in
/home/sardarpa/public_html/libraries/joomla/plugin/helper.php
on line
92
Deprecated
: Non-static method JFactory::getDBO() should not be called statically, assuming $this from incompatible context in
/home/sardarpa/public_html/components/com_k2/views/itemlist/view.html.php
on line
158
Deprecated
: Non-static method JFactory::getDate() should not be called statically, assuming $this from incompatible context in
/home/sardarpa/public_html/components/com_k2/views/itemlist/view.html.php
on line
160
Deprecated
: Non-static method JFactory::getLanguage() should not be called statically, assuming $this from incompatible context in
/home/sardarpa/public_html/libraries/joomla/factory.php
on line
427
Deprecated
: Non-static method JRequest::setVar() should not be called statically, assuming $this from incompatible context in
/home/sardarpa/public_html/components/com_k2/views/itemlist/view.html.php
on line
238
Deprecated
: Non-static method JFactory::getUser() should not be called statically, assuming $this from incompatible context in
/home/sardarpa/public_html/components/com_k2/models/itemlist.php
on line
21
Deprecated
: Non-static method JFactory::getSession() should not be called statically, assuming $this from incompatible context in
/home/sardarpa/public_html/libraries/joomla/factory.php
on line
163
Deprecated
: Non-static method JFactory::getDBO() should not be called statically, assuming $this from incompatible context in
/home/sardarpa/public_html/components/com_k2/models/itemlist.php
on line
23
Deprecated
: Non-static method JComponentHelper::getParams() should not be called statically, assuming $this from incompatible context in
/home/sardarpa/public_html/components/com_k2/models/itemlist.php
on line
24
Deprecated
: Non-static method JRequest::getInt() should not be called statically, assuming $this from incompatible context in
/home/sardarpa/public_html/components/com_k2/models/itemlist.php
on line
25
Deprecated
: Non-static method JRequest::getVar() should not be called statically, assuming $this from incompatible context in
/home/sardarpa/public_html/libraries/joomla/environment/request.php
on line
179
Deprecated
: Non-static method JRequest::_cleanVar() should not be called statically, assuming $this from incompatible context in
/home/sardarpa/public_html/libraries/joomla/environment/request.php
on line
151
Deprecated
: Non-static method JFilterInput::getInstance() should not be called statically, assuming $this from incompatible context in
/home/sardarpa/public_html/libraries/joomla/environment/request.php
on line
577
Deprecated
: Non-static method JRequest::getInt() should not be called statically, assuming $this from incompatible context in
/home/sardarpa/public_html/components/com_k2/models/itemlist.php
on line
26
Deprecated
: Non-static method JRequest::getVar() should not be called statically, assuming $this from incompatible context in
/home/sardarpa/public_html/libraries/joomla/environment/request.php
on line
179
Deprecated
: Non-static method JRequest::_cleanVar() should not be called statically, assuming $this from incompatible context in
/home/sardarpa/public_html/libraries/joomla/environment/request.php
on line
134
Deprecated
: Non-static method JFilterInput::getInstance() should not be called statically, assuming $this from incompatible context in
/home/sardarpa/public_html/libraries/joomla/environment/request.php
on line
577
Deprecated
: Non-static method JRequest::getCmd() should not be called statically, assuming $this from incompatible context in
/home/sardarpa/public_html/components/com_k2/models/itemlist.php
on line
27
Deprecated
: Non-static method JRequest::getVar() should not be called statically, assuming $this from incompatible context in
/home/sardarpa/public_html/libraries/joomla/environment/request.php
on line
255
Deprecated
: Non-static method JRequest::_cleanVar() should not be called statically, assuming $this from incompatible context in
/home/sardarpa/public_html/libraries/joomla/environment/request.php
on line
134
Deprecated
: Non-static method JFilterInput::getInstance() should not be called statically, assuming $this from incompatible context in
/home/sardarpa/public_html/libraries/joomla/environment/request.php
on line
577
Deprecated
: Non-static method JFactory::getDate() should not be called statically, assuming $this from incompatible context in
/home/sardarpa/public_html/components/com_k2/models/itemlist.php
on line
31
Deprecated
: Non-static method JFactory::getLanguage() should not be called statically, assuming $this from incompatible context in
/home/sardarpa/public_html/libraries/joomla/factory.php
on line
427
Deprecated
: Non-static method JRequest::getWord() should not be called statically, assuming $this from incompatible context in
/home/sardarpa/public_html/components/com_k2/models/itemlist.php
on line
35
Deprecated
: Non-static method JRequest::getVar() should not be called statically, assuming $this from incompatible context in
/home/sardarpa/public_html/libraries/joomla/environment/request.php
on line
236
Deprecated
: Non-static method JRequest::_cleanVar() should not be called statically, assuming $this from incompatible context in
/home/sardarpa/public_html/libraries/joomla/environment/request.php
on line
151
Deprecated
: Non-static method JFilterInput::getInstance() should not be called statically, assuming $this from incompatible context in
/home/sardarpa/public_html/libraries/joomla/environment/request.php
on line
577
Deprecated
: Non-static method JRequest::getInt() should not be called statically, assuming $this from incompatible context in
/home/sardarpa/public_html/components/com_k2/models/itemlist.php
on line
101
Deprecated
: Non-static method JRequest::getVar() should not be called statically, assuming $this from incompatible context in
/home/sardarpa/public_html/libraries/joomla/environment/request.php
on line
179
Deprecated
: Non-static method JRequest::_cleanVar() should not be called statically, assuming $this from incompatible context in
/home/sardarpa/public_html/libraries/joomla/environment/request.php
on line
134
Deprecated
: Non-static method JFilterInput::getInstance() should not be called statically, assuming $this from incompatible context in
/home/sardarpa/public_html/libraries/joomla/environment/request.php
on line
577
Deprecated
: Non-static method JFactory::getUser() should not be called statically, assuming $this from incompatible context in
/home/sardarpa/public_html/components/com_k2/models/itemlist.php
on line
270
Deprecated
: Non-static method JFactory::getSession() should not be called statically, assuming $this from incompatible context in
/home/sardarpa/public_html/libraries/joomla/factory.php
on line
163
Deprecated
: Non-static method JFactory::getDBO() should not be called statically, assuming $this from incompatible context in
/home/sardarpa/public_html/components/com_k2/models/itemlist.php
on line
272
Deprecated
: Non-static method JComponentHelper::getParams() should not be called statically, assuming $this from incompatible context in
/home/sardarpa/public_html/components/com_k2/models/itemlist.php
on line
273
Deprecated
: Non-static method JRequest::getCmd() should not be called statically, assuming $this from incompatible context in
/home/sardarpa/public_html/components/com_k2/models/itemlist.php
on line
274
Deprecated
: Non-static method JRequest::getVar() should not be called statically, assuming $this from incompatible context in
/home/sardarpa/public_html/libraries/joomla/environment/request.php
on line
255
Deprecated
: Non-static method JRequest::_cleanVar() should not be called statically, assuming $this from incompatible context in
/home/sardarpa/public_html/libraries/joomla/environment/request.php
on line
134
Deprecated
: Non-static method JFilterInput::getInstance() should not be called statically, assuming $this from incompatible context in
/home/sardarpa/public_html/libraries/joomla/environment/request.php
on line
577
Deprecated
: Non-static method JFactory::getDate() should not be called statically, assuming $this from incompatible context in
/home/sardarpa/public_html/components/com_k2/models/itemlist.php
on line
279
Deprecated
: Non-static method JFactory::getLanguage() should not be called statically, assuming $this from incompatible context in
/home/sardarpa/public_html/libraries/joomla/factory.php
on line
427
Deprecated
: Non-static method JRequest::getInt() should not be called statically, assuming $this from incompatible context in
/home/sardarpa/public_html/components/com_k2/models/itemlist.php
on line
337
Deprecated
: Non-static method JRequest::getVar() should not be called statically, assuming $this from incompatible context in
/home/sardarpa/public_html/libraries/joomla/environment/request.php
on line
179
Deprecated
: Non-static method JRequest::_cleanVar() should not be called statically, assuming $this from incompatible context in
/home/sardarpa/public_html/libraries/joomla/environment/request.php
on line
134
Deprecated
: Non-static method JFilterInput::getInstance() should not be called statically, assuming $this from incompatible context in
/home/sardarpa/public_html/libraries/joomla/environment/request.php
on line
577
Deprecated
: Non-static method JFactory::getUser() should not be called statically, assuming $this from incompatible context in
/home/sardarpa/public_html/components/com_k2/views/itemlist/view.html.php
on line
255
Deprecated
: Non-static method JFactory::getSession() should not be called statically, assuming $this from incompatible context in
/home/sardarpa/public_html/libraries/joomla/factory.php
on line
163
Deprecated
: Non-static method JFactory::getCache() should not be called statically, assuming $this from incompatible context in
/home/sardarpa/public_html/components/com_k2/views/itemlist/view.html.php
on line
256
Deprecated
: Non-static method JFactory::getConfig() should not be called statically, assuming $this from incompatible context in
/home/sardarpa/public_html/libraries/joomla/factory.php
on line
192
Deprecated
: Non-static method JCache::getInstance() should not be called statically, assuming $this from incompatible context in
/home/sardarpa/public_html/libraries/joomla/factory.php
on line
208
Deprecated
: Non-static method JRequest::getCmd() should not be called statically, assuming $this from incompatible context in
/home/sardarpa/public_html/libraries/joomla/cache/cache.php
on line
87
Deprecated
: Non-static method JRequest::getVar() should not be called statically, assuming $this from incompatible context in
/home/sardarpa/public_html/libraries/joomla/environment/request.php
on line
255
Deprecated
: Non-static method JRequest::_cleanVar() should not be called statically, assuming $this from incompatible context in
/home/sardarpa/public_html/libraries/joomla/environment/request.php
on line
151
Deprecated
: Non-static method JFilterInput::getInstance() should not be called statically, assuming $this from incompatible context in
/home/sardarpa/public_html/libraries/joomla/environment/request.php
on line
577
Deprecated
: Non-static method JFactory::getDocument() should not be called statically, assuming $this from incompatible context in
/home/sardarpa/public_html/components/com_k2/views/itemlist/view.html.php
on line
295
Deprecated
: Non-static method JSite::getMenu() should not be called statically, assuming $this from incompatible context in
/home/sardarpa/public_html/components/com_k2/views/itemlist/view.html.php
on line
296
Deprecated
: Non-static method JApplication::getMenu() should not be called statically, assuming $this from incompatible context in
/home/sardarpa/public_html/includes/application.php
on line
345
Deprecated
: Non-static method JMenu::getInstance() should not be called statically, assuming $this from incompatible context in
/home/sardarpa/public_html/libraries/joomla/application/application.php
on line
705
Deprecated
: Non-static method JError::isError() should not be called statically, assuming $this from incompatible context in
/home/sardarpa/public_html/libraries/joomla/application/application.php
on line
706
Deprecated
: Non-static method JPathway::getInstance() should not be called statically, assuming $this from incompatible context in
/home/sardarpa/public_html/libraries/joomla/application/application.php
on line
682
Deprecated
: Non-static method JApplicationHelper::getClientInfo() should not be called statically, assuming $this from incompatible context in
/home/sardarpa/public_html/libraries/joomla/application/pathway.php
on line
75
Deprecated
: Non-static method JSite::getMenu() should not be called statically, assuming $this from incompatible context in
/home/sardarpa/public_html/includes/pathway.php
on line
34
Deprecated
: Non-static method JApplication::getMenu() should not be called statically, assuming $this from incompatible context in
/home/sardarpa/public_html/includes/application.php
on line
345
Deprecated
: Non-static method JMenu::getInstance() should not be called statically, assuming $this from incompatible context in
/home/sardarpa/public_html/libraries/joomla/application/application.php
on line
705
Deprecated
: Non-static method JError::isError() should not be called statically, assuming $this from incompatible context in
/home/sardarpa/public_html/libraries/joomla/application/application.php
on line
706
Deprecated
: Non-static method JFactory::getConfig() should not be called statically, assuming $this from incompatible context in
/home/sardarpa/public_html/components/com_k2/views/itemlist/view.html.php
on line
335
Deprecated
: Non-static method JSite::getMenu() should not be called statically, assuming $this from incompatible context in
/home/sardarpa/public_html/components/com_k2/views/itemlist/view.html.php
on line
336
Deprecated
: Non-static method JApplication::getMenu() should not be called statically, assuming $this from incompatible context in
/home/sardarpa/public_html/includes/application.php
on line
345
Deprecated
: Non-static method JMenu::getInstance() should not be called statically, assuming $this from incompatible context in
/home/sardarpa/public_html/libraries/joomla/application/application.php
on line
705
Deprecated
: Non-static method JError::isError() should not be called statically, assuming $this from incompatible context in
/home/sardarpa/public_html/libraries/joomla/application/application.php
on line
706
Deprecated
: Non-static method JRoute::_() should not be called statically, assuming $this from incompatible context in
/home/sardarpa/public_html/components/com_k2/views/itemlist/view.html.php
on line
352
Deprecated
: Non-static method JFactory::getApplication() should not be called statically, assuming $this from incompatible context in
/home/sardarpa/public_html/libraries/joomla/methods.php
on line
41
Deprecated
: Non-static method JFactory::getConfig() should not be called statically, assuming $this from incompatible context in
/home/sardarpa/public_html/includes/application.php
on line
372
Deprecated
: Non-static method JRouter::getInstance() should not be called statically, assuming $this from incompatible context in
/home/sardarpa/public_html/libraries/joomla/application/application.php
on line
659
Deprecated
: Non-static method JError::isError() should not be called statically, assuming $this from incompatible context in
/home/sardarpa/public_html/libraries/joomla/application/application.php
on line
660
Deprecated
: Non-static method JURI::buildQuery() should not be called statically, assuming $this from incompatible context in
/home/sardarpa/public_html/libraries/joomla/application/router.php
on line
374
Deprecated
: Non-static method JSite::getMenu() should not be called statically, assuming $this from incompatible context in
/home/sardarpa/public_html/includes/router.php
on line
419
Deprecated
: Non-static method JApplication::getMenu() should not be called statically, assuming $this from incompatible context in
/home/sardarpa/public_html/includes/application.php
on line
345
Deprecated
: Non-static method JMenu::getInstance() should not be called statically, assuming $this from incompatible context in
/home/sardarpa/public_html/libraries/joomla/application/application.php
on line
705
Deprecated
: Non-static method JError::isError() should not be called statically, assuming $this from incompatible context in
/home/sardarpa/public_html/libraries/joomla/application/application.php
on line
706
Deprecated
: Non-static method JFactory::getApplication() should not be called statically, assuming $this from incompatible context in
/home/sardarpa/public_html/includes/router.php
on line
401
Deprecated
: Non-static method JSite::getMenu() should not be called statically, assuming $this from incompatible context in
/home/sardarpa/public_html/includes/router.php
on line
295
Deprecated
: Non-static method JApplication::getMenu() should not be called statically, assuming $this from incompatible context in
/home/sardarpa/public_html/includes/application.php
on line
345
Deprecated
: Non-static method JMenu::getInstance() should not be called statically, assuming $this from incompatible context in
/home/sardarpa/public_html/libraries/joomla/application/application.php
on line
705
Deprecated
: Non-static method JError::isError() should not be called statically, assuming $this from incompatible context in
/home/sardarpa/public_html/libraries/joomla/application/application.php
on line
706
Deprecated
: Non-static method JFactory::getApplication() should not be called statically, assuming $this from incompatible context in
/home/sardarpa/public_html/includes/router.php
on line
90
Deprecated
: Non-static method JFactory::getConfig() should not be called statically, assuming $this from incompatible context in
/home/sardarpa/public_html/libraries/joomla/application/application.php
on line
382
Deprecated
: Non-static method JURI::base() should not be called statically, assuming $this from incompatible context in
/home/sardarpa/public_html/includes/router.php
on line
109
Deprecated
: Non-static method JRoute::_() should not be called statically, assuming $this from incompatible context in
/home/sardarpa/public_html/components/com_k2/views/itemlist/view.html.php
on line
358
Deprecated
: Non-static method JFactory::getApplication() should not be called statically, assuming $this from incompatible context in
/home/sardarpa/public_html/libraries/joomla/methods.php
on line
41
Deprecated
: Non-static method JFactory::getConfig() should not be called statically, assuming $this from incompatible context in
/home/sardarpa/public_html/includes/application.php
on line
372
Deprecated
: Non-static method JRouter::getInstance() should not be called statically, assuming $this from incompatible context in
/home/sardarpa/public_html/libraries/joomla/application/application.php
on line
659
Deprecated
: Non-static method JError::isError() should not be called statically, assuming $this from incompatible context in
/home/sardarpa/public_html/libraries/joomla/application/application.php
on line
660
Deprecated
: Non-static method JURI::buildQuery() should not be called statically, assuming $this from incompatible context in
/home/sardarpa/public_html/libraries/joomla/application/router.php
on line
374
Deprecated
: Non-static method JSite::getMenu() should not be called statically, assuming $this from incompatible context in
/home/sardarpa/public_html/includes/router.php
on line
419
Deprecated
: Non-static method JApplication::getMenu() should not be called statically, assuming $this from incompatible context in
/home/sardarpa/public_html/includes/application.php
on line
345
Deprecated
: Non-static method JMenu::getInstance() should not be called statically, assuming $this from incompatible context in
/home/sardarpa/public_html/libraries/joomla/application/application.php
on line
705
Deprecated
: Non-static method JError::isError() should not be called statically, assuming $this from incompatible context in
/home/sardarpa/public_html/libraries/joomla/application/application.php
on line
706
Deprecated
: Non-static method JFactory::getApplication() should not be called statically, assuming $this from incompatible context in
/home/sardarpa/public_html/includes/router.php
on line
401
Deprecated
: Non-static method JSite::getMenu() should not be called statically, assuming $this from incompatible context in
/home/sardarpa/public_html/includes/router.php
on line
295
Deprecated
: Non-static method JApplication::getMenu() should not be called statically, assuming $this from incompatible context in
/home/sardarpa/public_html/includes/application.php
on line
345
Deprecated
: Non-static method JMenu::getInstance() should not be called statically, assuming $this from incompatible context in
/home/sardarpa/public_html/libraries/joomla/application/application.php
on line
705
Deprecated
: Non-static method JError::isError() should not be called statically, assuming $this from incompatible context in
/home/sardarpa/public_html/libraries/joomla/application/application.php
on line
706
Deprecated
: Non-static method JFactory::getApplication() should not be called statically, assuming $this from incompatible context in
/home/sardarpa/public_html/includes/router.php
on line
90
Deprecated
: Non-static method JFactory::getConfig() should not be called statically, assuming $this from incompatible context in
/home/sardarpa/public_html/libraries/joomla/application/application.php
on line
382
Deprecated
: Non-static method JURI::base() should not be called statically, assuming $this from incompatible context in
/home/sardarpa/public_html/includes/router.php
on line
109
Deprecated
: Non-static method JArrayHelper::toString() should not be called statically, assuming $this from incompatible context in
/home/sardarpa/public_html/libraries/joomla/document/html/html.php
on line
126
Deprecated
: Non-static method JRoute::_() should not be called statically, assuming $this from incompatible context in
/home/sardarpa/public_html/components/com_k2/views/itemlist/view.html.php
on line
360
Deprecated
: Non-static method JFactory::getApplication() should not be called statically, assuming $this from incompatible context in
/home/sardarpa/public_html/libraries/joomla/methods.php
on line
41
Deprecated
: Non-static method JFactory::getConfig() should not be called statically, assuming $this from incompatible context in
/home/sardarpa/public_html/includes/application.php
on line
372
Deprecated
: Non-static method JRouter::getInstance() should not be called statically, assuming $this from incompatible context in
/home/sardarpa/public_html/libraries/joomla/application/application.php
on line
659
Deprecated
: Non-static method JError::isError() should not be called statically, assuming $this from incompatible context in
/home/sardarpa/public_html/libraries/joomla/application/application.php
on line
660
Deprecated
: Non-static method JURI::buildQuery() should not be called statically, assuming $this from incompatible context in
/home/sardarpa/public_html/libraries/joomla/application/router.php
on line
374
Deprecated
: Non-static method JSite::getMenu() should not be called statically, assuming $this from incompatible context in
/home/sardarpa/public_html/includes/router.php
on line
419
Deprecated
: Non-static method JApplication::getMenu() should not be called statically, assuming $this from incompatible context in
/home/sardarpa/public_html/includes/application.php
on line
345
Deprecated
: Non-static method JMenu::getInstance() should not be called statically, assuming $this from incompatible context in
/home/sardarpa/public_html/libraries/joomla/application/application.php
on line
705
Deprecated
: Non-static method JError::isError() should not be called statically, assuming $this from incompatible context in
/home/sardarpa/public_html/libraries/joomla/application/application.php
on line
706
Deprecated
: Non-static method JFactory::getApplication() should not be called statically, assuming $this from incompatible context in
/home/sardarpa/public_html/includes/router.php
on line
401
Deprecated
: Non-static method JSite::getMenu() should not be called statically, assuming $this from incompatible context in
/home/sardarpa/public_html/includes/router.php
on line
295
Deprecated
: Non-static method JApplication::getMenu() should not be called statically, assuming $this from incompatible context in
/home/sardarpa/public_html/includes/application.php
on line
345
Deprecated
: Non-static method JMenu::getInstance() should not be called statically, assuming $this from incompatible context in
/home/sardarpa/public_html/libraries/joomla/application/application.php
on line
705
Deprecated
: Non-static method JError::isError() should not be called statically, assuming $this from incompatible context in
/home/sardarpa/public_html/libraries/joomla/application/application.php
on line
706
Deprecated
: Non-static method JFactory::getApplication() should not be called statically, assuming $this from incompatible context in
/home/sardarpa/public_html/includes/router.php
on line
90
Deprecated
: Non-static method JFactory::getConfig() should not be called statically, assuming $this from incompatible context in
/home/sardarpa/public_html/libraries/joomla/application/application.php
on line
382
Deprecated
: Non-static method JURI::base() should not be called statically, assuming $this from incompatible context in
/home/sardarpa/public_html/includes/router.php
on line
109
Deprecated
: Non-static method JArrayHelper::toString() should not be called statically, assuming $this from incompatible context in
/home/sardarpa/public_html/libraries/joomla/document/html/html.php
on line
126
Deprecated
: Non-static method JPath::find() should not be called statically, assuming $this from incompatible context in
/home/sardarpa/public_html/plugins/system/jat3/core/joomla/view.php
on line
547
Deprecated
: Non-static method JError::isError() should not be called statically, assuming $this from incompatible context in
/home/sardarpa/public_html/plugins/system/jat3/core/joomla/view.php
on line
193
Deprecated
: Non-static method JFactory::getUser() should not be called statically, assuming $this from incompatible context in
/home/sardarpa/public_html/templates/ja_social/html/com_k2/templates/user.php
on line
14
Deprecated
: Non-static method JFactory::getSession() should not be called statically, assuming $this from incompatible context in
/home/sardarpa/public_html/libraries/joomla/factory.php
on line
163
best forskolin supplement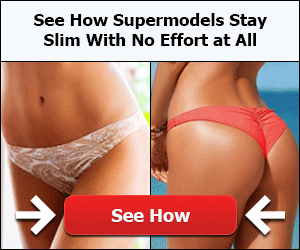 how to lose weight with forskolin
Subjected to testing all having chocolate cake with their coffee an individual aren't. By learning to dictate your mind, you become slim, trim, and fit. Imagine showing up at another pool party looking and feeling the best.
purists forskolin extract
If you to be able to trying to lose weight and are struggling, know that you're alone. Weight loss is never easy, regardless of whether you're a Hollywood superstar or a mom of three in Ohio. Here are many great tips who will help you slim down and lose weight brief. The solution lies with the real cause that we are overweight to begin with. We think our overweight problem as being an over-fat problem when now you have an under-muscled setback. With our modern day lives possess been us sitting for at least 80 percent of our day it is no wonder that our muscles become weak flabby and un-toned. Our model's day depends on a one mile jog followed by 15 minutes of 12-14mph speed cycling on a stationary program. This is then followed by either 30 mins of lifting or yoga every day. If you have plenty of time in hand, it's a choice to do both daily.
Imagine what you are doing now in which you are
weight loss garcinia cambogia free trial
, trim and healthy. Focus on having that which you imagine and quickly leave the fear that creeps in about not having what you imagine occur. You can burn calories and ask a great workout by walking your pet. Fido will require to exercise too! Both of you maintain in shape and bond on your walks together. Don't have a dog? Maybe you could have a kitten. Although mentally distinctive from dogs will be able to stimulate these for toys made especially these. It could be as simple as a long stick with a string attached that will stimulate their thrill with the hunt. Once motivated may perhaps even chase after you! After working up a sweat or just when require to smell better you will need plenty of exercise by washing your canine friend as correctly. The glycemic index diet is revolutionizing weight-loss. On one level it is very easy. People starting on the glycemic index diet avoid foods ranked high in terms of of their glycemic index, eat those ranked medium sparingly, while focusing their diets on foods ranked low glycemically. These three things work because they the three things all people have always done, and they'll unlikely never change. Below I shows why they matter so much, as well as without even one of them, beneath the thick have sunlight . to absolutely love life means it was meant to enjoy. If you want to know weight loss and wish to know how with a quick diet fast, it's an easy as basic business. Burn more calories than you eat, and you'll be on your solution to a slim, trim new you.
forskolin extract pills dr oz
what is forskolin
forskolin effects
what is the forskolin diet
where to find forskolin supplement

Deprecated: Non-static method JText::_() should not be called statically, assuming $this from incompatible context in /home/sardarpa/public_html/templates/ja_social/html/com_k2/templates/user.php on line 67

Deprecated: Non-static method JFactory::getLanguage() should not be called statically, assuming $this from incompatible context in /home/sardarpa/public_html/libraries/joomla/methods.php on line 120
Website URL:
Deprecated: Non-static method JText::_() should not be called statically, assuming $this from incompatible context in /home/sardarpa/public_html/templates/ja_social/html/com_k2/templates/user.php on line 73

Deprecated: Non-static method JFactory::getLanguage() should not be called statically, assuming $this from incompatible context in /home/sardarpa/public_html/libraries/joomla/methods.php on line 120
E-mail:
Deprecated: Non-static method JHTML::_() should not be called statically, assuming $this from incompatible context in /home/sardarpa/public_html/templates/ja_social/html/com_k2/templates/user.php on line 73

Deprecated: Non-static method JPath::find() should not be called statically, assuming $this from incompatible context in /home/sardarpa/public_html/libraries/joomla/html/html.php on line 66

Deprecated: Non-static method JHTML::addIncludePath() should not be called statically, assuming $this from incompatible context in /home/sardarpa/public_html/libraries/joomla/html/html.php on line 66
This e-mail address is being protected from spambots. You need JavaScript enabled to view it
Deprecated
: Non-static method JPathway::getInstance() should not be called statically, assuming $this from incompatible context in
/home/sardarpa/public_html/libraries/joomla/application/application.php
on line
682
Deprecated
: Non-static method JError::isError() should not be called statically, assuming $this from incompatible context in
/home/sardarpa/public_html/libraries/joomla/application/application.php
on line
683